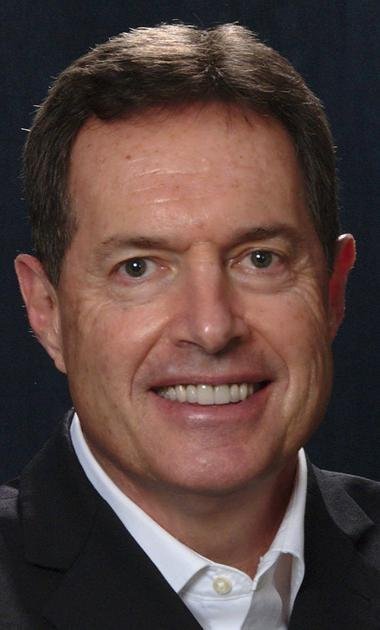 Send Mike Dugan a Message
From: Inside Business Columns
Secret Revealed for How Not to Lose Clients to the Competition | Expert column
By Mike Dugan
Jul 6, 2018
There is one secret Fortune 500 sales executives use to retain business indefinitely. And it's not rocket science either. Let me first ask a question.
When does your organization get credit for the value you provide to your customer?
Very few organizations rarely (if ever) get credit for the value they deliver. This unfortunate fact makes many companies very susceptible to competitive threats. It also allows your customers to forget about the value your products/services provide to them daily – potentially making you vulnerable to competitive discounting (price erosion). Until you consistently and systematically schedule quarterly meetings to tell your customers about the benefits you provide (money saved, revenue grown, service levels exceeded) – they will quickly forget about the value your product/service provides them. This quickly leads to lost clients.
85 percent of business "never get credit for the value they deliver."
Only through a quarterly business review (QBR) can organizations get credit for the value they bring clients. Less than 15 percent of all organizations use this powerful review process. According to Harvard Business School, businesses that have a consistent review process retain over 85 percent of their customers year-over-year.
A QBR is simply a quarterly business meeting scheduled with clients on a predetermined date – and it only needs to last 60 minutes. Business are great about "selling value" to their customers. They are also great about "providing value" – otherwise they'd be out of business. However, 85 percent of business "never get credit for the value they deliver."
HOW REVIEW SHOULD WORK
Step 1: Once you secure new business with a client, immediately schedule four quarterly meetings with them (60 minutes each). They will likely ask, "What for?" You'll reply, "To ensure we are providing you the value and service levels we have promised you." Trust me – they will be extremely happy to schedule all four quarterly meetings immediately.
Step 2: In the QBR meeting presentation, consider all the "value" you promised your client in the sales process. Gather all the relevant KPIs (key performance indicators) and easily graph them on a document or PowerPoint. Keep it simple. Don't make this difficult. The goal is just to remind your client/customer the value you are providing for them (as promised), while also nurturing the relationship.
KEY TO CUSTOMER RETENTION
If you are not continually getting in front of your existing customers, I can guarantee your competitors would love to. This is a mandatory and powerful key to sales retention. The QBR not only allows you to systematically inform your customer of the value you continue to provide, but these meetings also get you in front of your clients regularly. The review allows you to position your product/service as "best in class" every three months with consistency.
Imagine how hard your competitors are working to get just one meeting with your client (with all decision makers present). They are begging for that sacred opportunity. With the QBR, you gain this important and highly desirable meeting four times a year. Many organizations are good at selling value. An even greater number are good at providing value. Yet very few organizations (less than 15 percent according to Harvard Business School) ever get credit for the value they provide their clients.
Ensure your organization systematically provides each client a review four times every year. Client retention will soar, and the revenue results will amaze you.
Good selling!
---
With over 25 years as a successful Fortune 500 sales leader, Mike Dugan now helps small and mid-size companies in Southeastern Virginia and Richmond grow and scale their sales organizations. Reach him at mdugan@salesxceleration.com or 757-679-4321.
Direct Link Below:
PilotOnline/Inside-Business/News
Contact Information
Mike Dugan, MBA
Virginia Beach, VA
Cell: 757-679-4321
mike@commonwealth-consulting.com